15,00€
LIGHTROOM FOOD & LIFESTYLE PHOTOGRAPHY – 3 MOBILE PRESETS PACK
Give your photos a unique and stunning look with the Sunday Life presets! Wether you're shooting food, travel, lifestyle or interior, these 3 exclusive Lightroom Mobile Presets are exactly what you need to transform your shots in a single click directly from your mobile phone, and save precious amounts of time.
This package includes :
3 custom Lightroom presets for Lightroom MOBILE App only (free App)
A comprehensive user manual to help you install, use and get the best out of your presets. Available in English & French
Description
INTRODUCING MY FOOD & LIFESTYLE PHOTOGRAPHY LIGHTROOM MOBILE PRESETS PACK
If you want to create beautiful images and take your photography to the next level, you're in the right place! Editing isn't easy. Mastering Lightroom and learning how to edit your photos like a pro can be tricky, frustrating and time consuming. But it's also a key driver for standing out from the crowd and being successful! It took me years of work to find my own style. Now, it's YOUR turn thanks to these 3 Lightroom Mobile Presets! Welcome to the Sunday Life!
3 exclusive presets for food, travel and lifestyle
Wether you like shooting food, travel, lifestyle or interior, this brand new Sunday Life presets pack is exactly what you need to transform your mobile shots in a single click! This package includes 3 custom presets that have been especially built to match a wide range of photography styles and subjects. They are extremely versatile and work perfectly on food, but also lifestyle, interior, restaurant, travel, fashion, and much more. You won't need anything else with these 3 amazing presets in your phone!
Transform your photos and create your own style
It took me years of practice to learn mastering Lightroom and find my own and unique style. Lightroom is a very powerful and comprehensive tool. I know it can be intimidating and many people feel lost on how to start. If you can relate to this situation, these Presets are the perfect way for you to get into editing and understand how to use Lightroom in a playful. Not only they will help you save a huge amount of precious time, but they offer a variety of options to experiment with different styles and finally create your own!
Edit directly from your mobile phone
When you are traveling or just want to share your photos live, editing directly from your mobile phone is definitely the best option. And I hear you guys! The Sunday Life pack includes 3 presets especially designed for mobile use. Import them directly into the FREE Lightroom Mobile App and start editing your photos right away! No computer is required to download and use the presets on your mobile phone. And if you still don't feel comfortable, don't worry! It comes with a very comprehensive user manual (English & French) to help you install and use your presets.
You're one click away to share your magic with the word.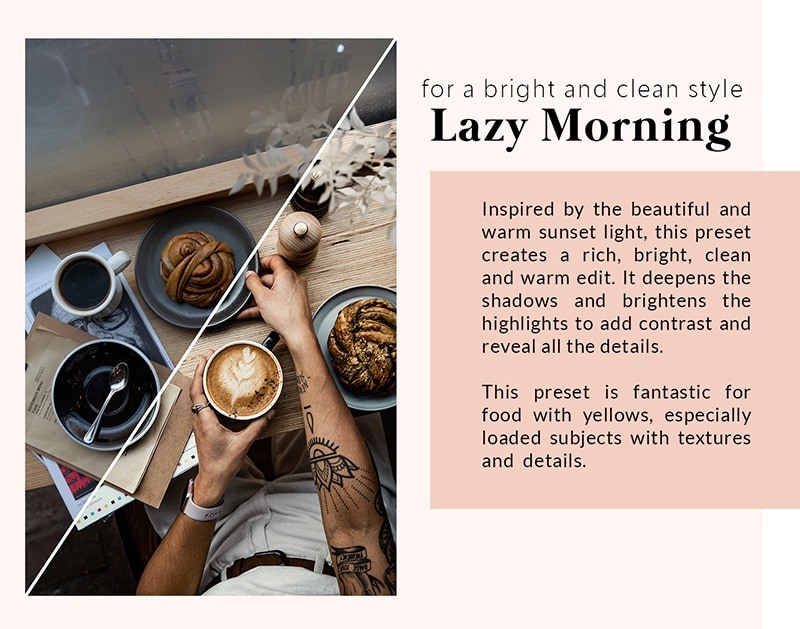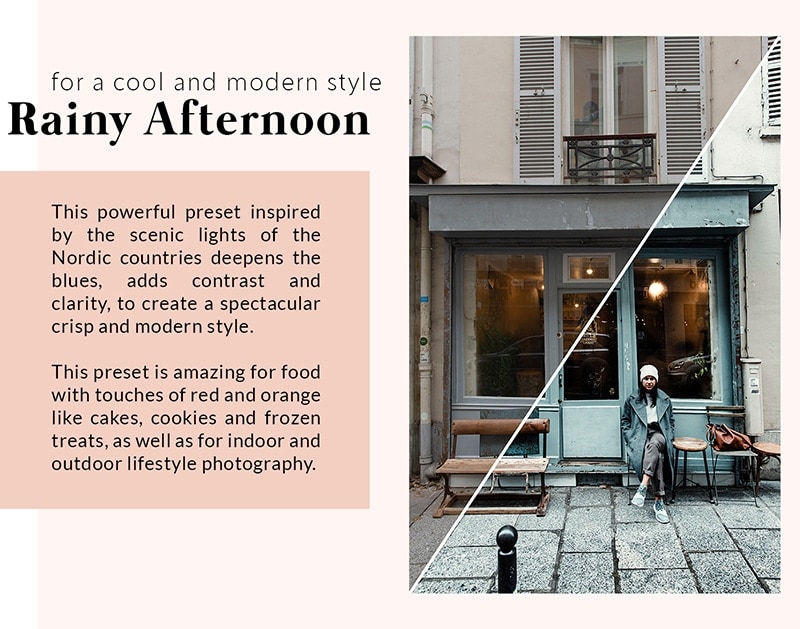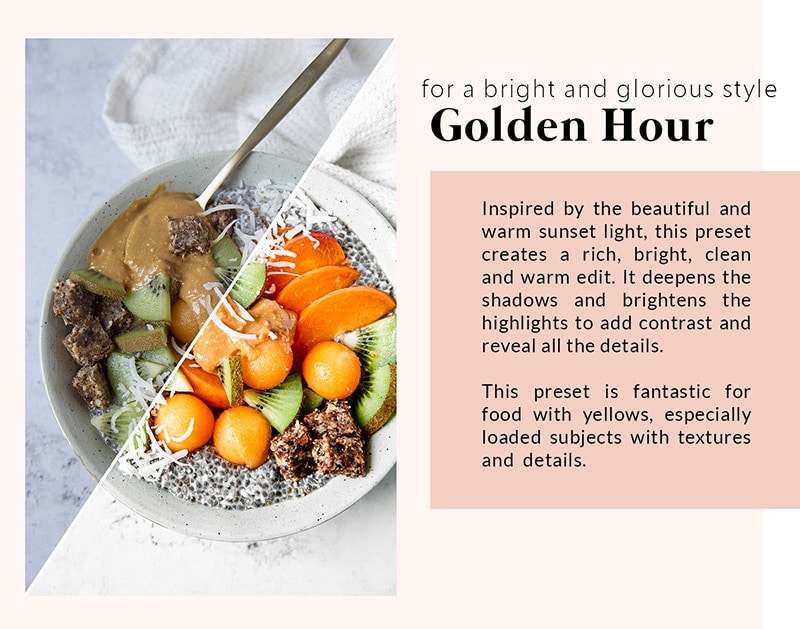 Important note before you make your purchase :
To use the presets on your mobile phone, you will need to install the Adobe Lightroom Mobile app which is free, available on Android and iOS and compatible with most devices. However, I recommend to download and install the App on your mobile before to make sure it is well compatible.
All purchase is final. Digital products cannot be returned and there will be no refund available.
For any question or enquiry, please contact earlybrawd@gmail.com .