All the best vegan friendly places to enjoy delicious food around Tulum, the Yucatan and Quintana Roo regions of Mexico. The most valuable partner for your next trip.
Mexican food is probably one of the richest and most flavorful on the world. Just think about guacamole, tortillas, nachos, chili and quesadillas and I'm sure you're already mouthwatering. But Mexican food is also about lesser-known native ingredients and traditional recipes that you will only find in local restaurants and hidden gems.
In this food guide of Mexico, you'll find amazing places to eat, from gourmet restaurants to little cafés. There is something for everyone and for any occasion, either if you are traveling on a budget or plan a fancy dinner.
A couple of notes about this food guide :
it was my first time in Mexico and I've visited the Yucatan and Quintana Roo regions, so this food guide is focused on these parts.
the places listed below are not all strictly vegan or vegetarian. Many of them also serve meat but they all are vegan friendly, so you can be sure to find a tasty option waiting for you.
I tried to provide you information the more accurate as possible, but they are always changing. So make sure to check the opening hours and location before going.
for each address I've provided a cost indicator ranging from $$$ to $$$. This indicator is totally comparative and keep in mind that the region of Tulum is really expensive.
the addresses below are only a shortlist of my favorite, but I'm sure there are many more to discover and always new places opening.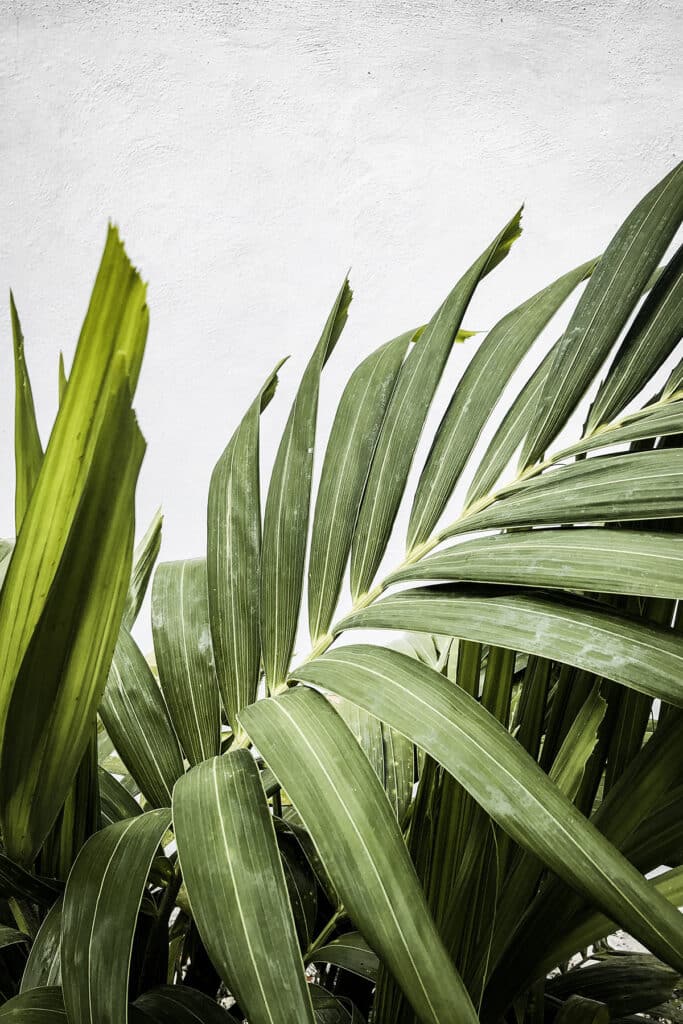 Tulum – Beach
---
ARCA
Carretera Tulum-Boca, Paila Km 10.5
Tuesday to Sunday, 6pm-10:30pm
Gourmet dinner
$$$
ARCA was my best food experience in Tulum and in my top 3 restaurants. More than a dinner, ARCA offers a whole food experience and embarks you in a culinary travel around Mexico. Seated in a beautiful outdoor garden under the stars, you'll enjoy the finest Mexican inspired food. The menu of ARCA is changing through the seasons to always feature the freshest local products. The dishes are to share, so the best is to order a couple of them on the menu and try different things. My best memory is a plate all around the squash with roasted squash, sautéed squash greens, squash Flowers, toasted squash seeds and a squash seed sauce. If the prices are pretty high, they are totally justified by the quality of the food, and I really recommend ARCA if you are looking for a fine dinner in Tulum.

---
Matcha Mama
Carretera Tulum-Punta Allen, Paila Km 8.2
Calle Centauro Sur (Tulum Pueblo)
Everyday, 8am-8pm
Vegan smoothies, smoothie bowls, snacks, drinks
$$$
It's not necessary to introduce Matcha Mama. Its colorful smoothie bowls and white swings are everywhere on Instagram, and for a good reason. They have two locations, one on the beach and one in the center of Tulum, both serving the same menu, both in a lovely setting. Obviously, they have a large selection of matcha drinks, from regular latte to iced matcha coco, matcha mojito or smoothies. They also offer many smoothies that can be served either in a glass or as a bowl. I had the Nutty Monkey with peanut butter and maca, my favorite combo.
---
Charly's Vegan Tacos
Carretera Tulum-Boca Paila Km 10.5
Tuesday to Sunday, 1pm-10pm
All vegan Mexican food, sharing plates, tacos, traditional Mexican, salads
$$$
The temple of vegan Mexican food! Charly's Vegan Tacos is a nice restaurant located on the beach road, with a trim authentic decoration, and serving the best vegan Mexican food I had in Tulum. Here you can find absolutely ALL the traditional Mexican dishes in their vegan versions. Mushroom ceviche, mango guacamole, leek cheese nachos, seitan tacos, jackfruit pull pork tacos … Charly's menu is well furnished and very creative. I highly recommend their huge taco plate to share, the elote and the huarache (my best discovery). But else everything is truly delicious, so you can jump in with both feet.
---
Elixir bar @Tulum Tree House
Km 7.3 Carretera Tulum-Boca Paila
Opening hours changeable
Elixirs cocktails, cold brew, Mezcal, light food
$$$

This freshly opened bar is a hidden gem in Tulum, probably my most beautiful discovery. Elixir is bringing a very new concept of a cocktail bar focused on elixirs, superfoods and herbals. The idea is to create cocktails for different occasions using adaptogen plants, either you want to elevate your mood or calm your mind. They are using only the highest quality ingredients for a very unique experience. Everything is homemade with love and passion, from the cacao plant milk, to the infused honey or ginger juice. A place I strongly recommend if you want to discover a new dimension of cocktails.
---
The Real Coconut @Sanara
Sanarà hotel, Km 8.1, Carr. Tulum – Cancún
Everyday, 7:30am-10pm
Drinks, Smoothies, breakfast, Mexican dishes, salad bowls, desserts
$$$
Have you already tried The Real Coconut tortillas and tortilla chips? They are absolutely the best and a reason enough to try the original restaurant where the brand was born. The Real Coconut is located in a dreamy situation, on the beach front, with an open view on the sea, sand and palm trees. The place is very relaxing and airy, making you feel at home. So if you come to visit the restaurant, plan to stay for a moment to enjoy the view. Then, the food is very good and nourishing. I had a refreshing lemonade cocktail made of fermented fruits and the nacho bowl with tortilla chips, chipotle coconut cheese, greens and grilled veggies. Most of the dishes are basically vegan with different protein options to choose. You should also try their selection of freshly baked desserts, the plantain chocolate chips cookies are a must.
---
Raw Love
Carretera Tulum-Boca Paila Km. 7.5
Everyday, 9am-8pm
All vegan, breakfast, smoothie bowls, light lunch, smoothies, juices, desserts
$$$

This café located on the beach front is renowned for its spectacular smoothie bowls. Not only the place is beautiful and really relaxing, but the food is fresh, delicious and generous. Here everything is vegan (except for honey) and raw, from the breakfast bowls to the zucchini noodles pad Thai and the desserts. They are also fully gluten free and sugar free, making it the perfect place for a healthy meal under the palm trees, the feet in the sand. I had their Green Goddess smoothie bowl with spinach, Moringa, spirulina and all the best toppings (+ an extra peanut butter on top, because you know me).
---
Nekhtar
Carretera Tulum-Boca Paila Km. 8.5
Everyday, 7am – 8pm
$$$
Freshly opened on Tulum beach main road, this little café offers tasty healthy food made with love and consciousness. Either you're looking for an early breakfast, a light lunch or a healthy juice to detox your body from all the tacos, this lovely place is made for you. Try their avocado toasts, generous and at a fair price for Tulum beach. Special mention for their lattes made from homemade lavender and rose petal essence.
---
More places to give a try
Canopia : Healty breakfasts & Thai Dinner restaurant
Macondo @Nomade hotel : Moroccan style restaurant
Moro @Habitas hotel : Mediterranean gourmet restaurant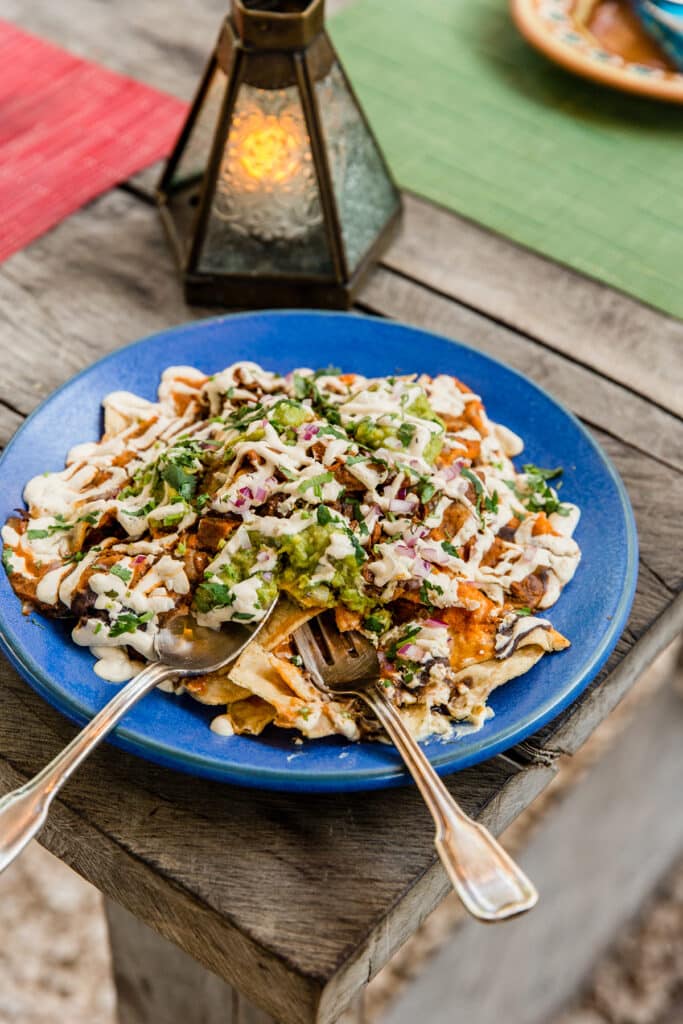 Tulum – Pueblo
---
Burrito Amor
Av Tulum Pte Mz 3 Lote 5 Local 1, Av. Tulum
Wednesday to Monday, 8am-10am
Mexican cuisine, burritos, salads, breakfast, drinks
$$$
Certainly the best place to eat on a budget in Tulum. This restaurant has everything you need to spend a good evening : simple but generous and tasty food (including many vegan options), a large open room, very friendly staff and a convivial atmosphere every night. I went here many times for their vegan burrito stuffed with nopal cactus, chaya (mayan spinach), black beans, rice, pico de gallo & avocado. Good and efficient. Ask for their delicious homemade coconut tortillas for a gluten-free option. Also you don't want to miss their guacamole, the biggest and 100% avocado.
---
Co.ConAmor
Calle Polar Pte.
Tuesday to Sunday, 10am-9:30pm
Vegetarian healthy breakfast, salads, bowls, sandwiches, desserts, drinks
$$$
This lovely café located in a spacious outdoor garden was my daily cantine during my stay in Tulum. They serve a delicious and healthy vegetarian cuisine, with many vegan options. All their meals are delicious, generous, made of the freshest ingredients and full of flavors. Either you're craving a light nourishing bowl for a healthy lunch or something richer for diner, you'll find everything you want. Try their homemade kombucha (really good, also you cheapest I've found), their spring rolls with peanut sauce and their macro Asian bowl.
---
Prieto
Av. Tulum Mz 5 Lote 17, Centro
Everyday, 9am-10pm
Café, smoothies, drinks, smoothie bowls, breakfast, light lunch
$$$

This café located in the center of Tulum pueblo is the perfect place to stop for a refreshing drink or a snack. They are serving breakfast with many options available, but they mostly make the difference with their generous smoothie bowls served in cute handcraft ceramics that you can actually buy in the store. I had the Prieto bowl with chocolate smoothie and topped with banana, chocolate chips and peanut butter. For a light lunch, try their hummus and dried tomato cucumber.
---
Tierra @Holistika
At Holistika hotel, Av 10 sur lote 4, manzana 902, Zona 11
Everyday, 8am-5pm
Vegetarian, smoothies, healthy breakfast, lunch, salads, desserts
$$$
Tierra is the perfect place to eat and chill after your yoga class, into a beautiful and relaxing environment surrounded by nature. They serve a healthy and fresh cuisine, with touches of Mexican inspiration, and many vegan options. If you are looking for a late breakfast or an afternoon snack, try their generous sweet & savory toasts served on black rye bread. Perfect to pair one of their delicious smoothie, with a special mention for the Cocoa Banana. They also have lovely ceramics that you can find in store.
---
La Hoja Verde
Beta Sur S/N, Tulum Centro (Near the central place)
Everyday, 8am-10:30
Vegetarian, smoothies, breakfast, pizza, pastas, salads, desserts, drinks
$$$
This restaurant located in the very heart of Tulum pueblo is a nice place to stop if you want to change from heavy Mexican food. They have a large menu with various options ranging from vegan pizzas, to pastas, burgers, tacos or curry. The food is pretty simple, nothing super surprising, but good and efficient. I had the multigrain burger made of a mix of seeds which was nourishing and tasty.
---
More places to give a try
El Vegetariano : Mexican Mediterranean vegetarian restaurant
Farm to table : Restaurant using organic, local, and seasonal products
Pamparius : Healthy whole food vegetarian restaurant
Bonita : Burger restaurant with one vegan option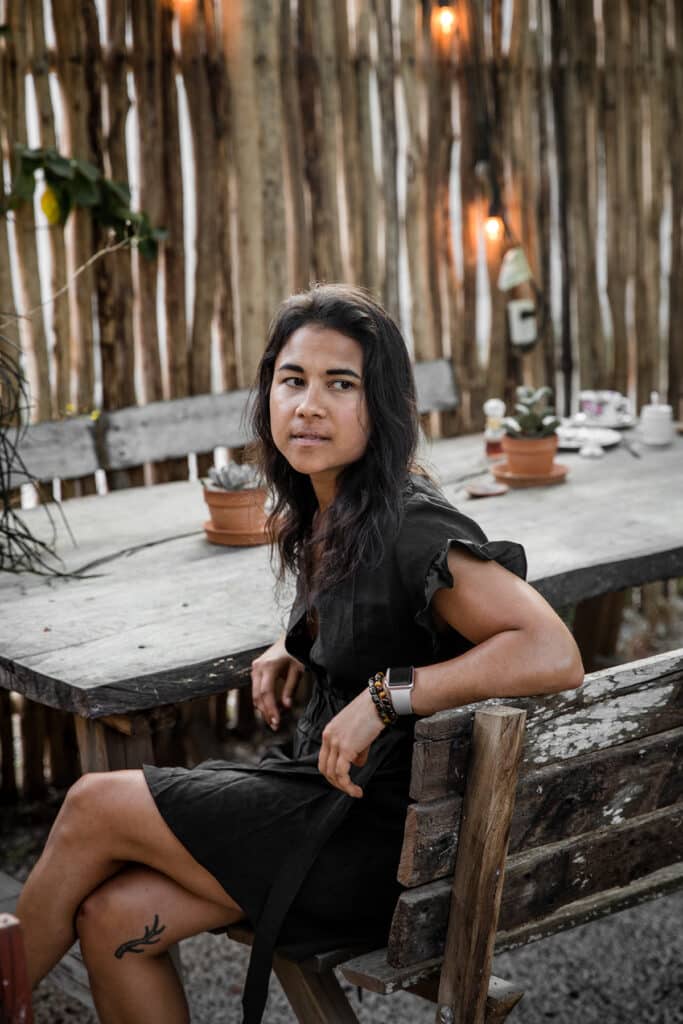 Holbox
---
Painapol
Calle tiburón ballena
Tuesday to Sunday, 8am-5pm
Healthy breakfast and lunch, smoothie bowls, toasts, salads
$$$
This lovely café was my favorite place to eat in Holbox. Located near the beach, take a seat in their beautiful lush garden for a delicious breakfast or lunch. They have a large selection of refreshing smoothie bowls, giant toasts and healthy salads at a very great price. Definitely the best value for money in Holbox. Note that this place is often crowded, so come early or be prepared to wait a little.
---
Arte Sano
Calle Gerónimo de Aguilar
Wednesday to Monday, 9am-10pm
Vegetarian Mexican cuisine, breakfast, smoothies
$$$
This vegetarian restaurant serves a fresh and very creative Mexican cuisine. Here you'll find all your favorite traditional Mexican – Caribbean dishes in healthy and plant-based version. For most of their dishes, they have surprising vegan options like soy chorizo, chickpea "meat" and my favorite the jamaica "meat" which is actually hibiscus flower! I had a delicious chile stuffed with jamaica "meat" served with traditional frijoles and rice. They also have a lovely backyard, perfect for the hot days.
---
NÁAY
Calle Porfirio Díaz
Monday to Saturday, 9am-8pm
Salad bowl bar, sandwiches, smoothies
$$$
If your belly asks for a break after all the spicy and heavy Mexican food, this is your place. Here you can build your own salad bowl with a large choice of whole and fresh ingredients. You can also choose among salads and sandwiches on their menu. The food is pretty simple but efficient if you're looking for something healthy.
---
Barbara Negra
Av Damero
Thursday to Tuesday, 3pm-10pm
Mexican tacos restaurant
$$$
This popular restaurant specialized in tacos is the perfect place if you want to eat Mexican on a budget. They have three delicious vegan tacos on their menu, made of mushrooms and cauliflower, at a very fair price. They also offer a salsa bar where you can freely upgrade your tacos with pico de gallo, hot sauces, pickles and more.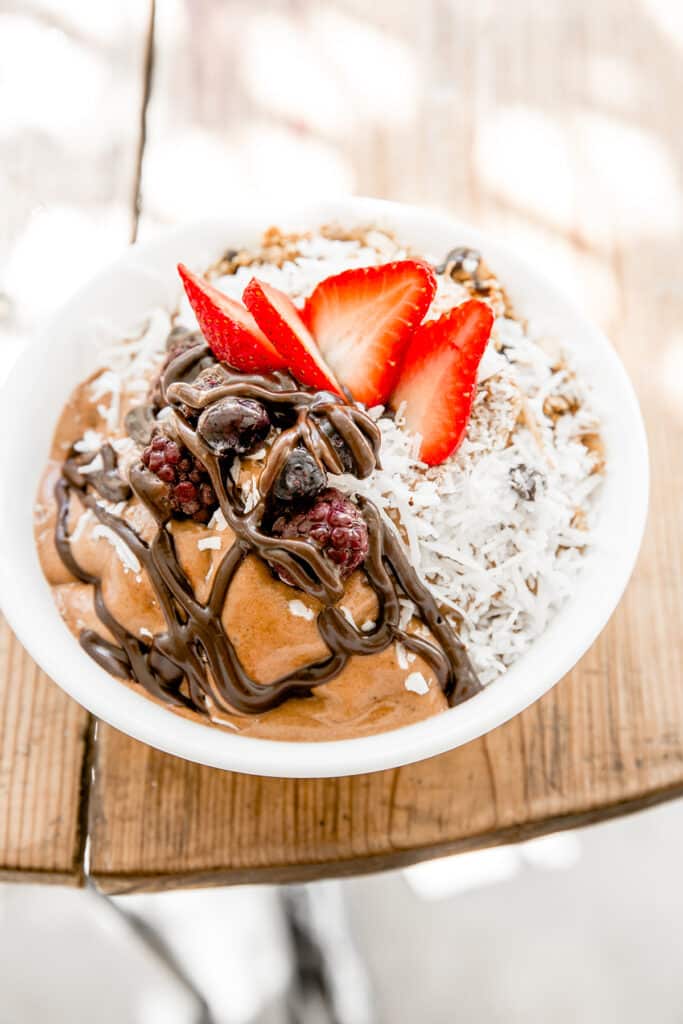 Merida
---
Distrito Vegano
Calle 41 # 287 Francisco de Montejo III
Wednesday to Tuesday, 1pm-11pm
Vegan Mexican cuisine, street food style, desserts
$$$
I stayed in Merida for only one night, so this is the only place I've tried, but also my crush of the whole trip. This ex-food truck converted in a restaurant serves amazing vegan street food style Mexican cuisine. On their menu you'll find tacos, quesadillas, burgers, sandwiches, salads and the super creative chef specialities changing every month. I had quesadillas perfectly prepared and a delicious Mexican burger for a very decent price. Make sure to ask for their seasonal dishes and to check their desserts.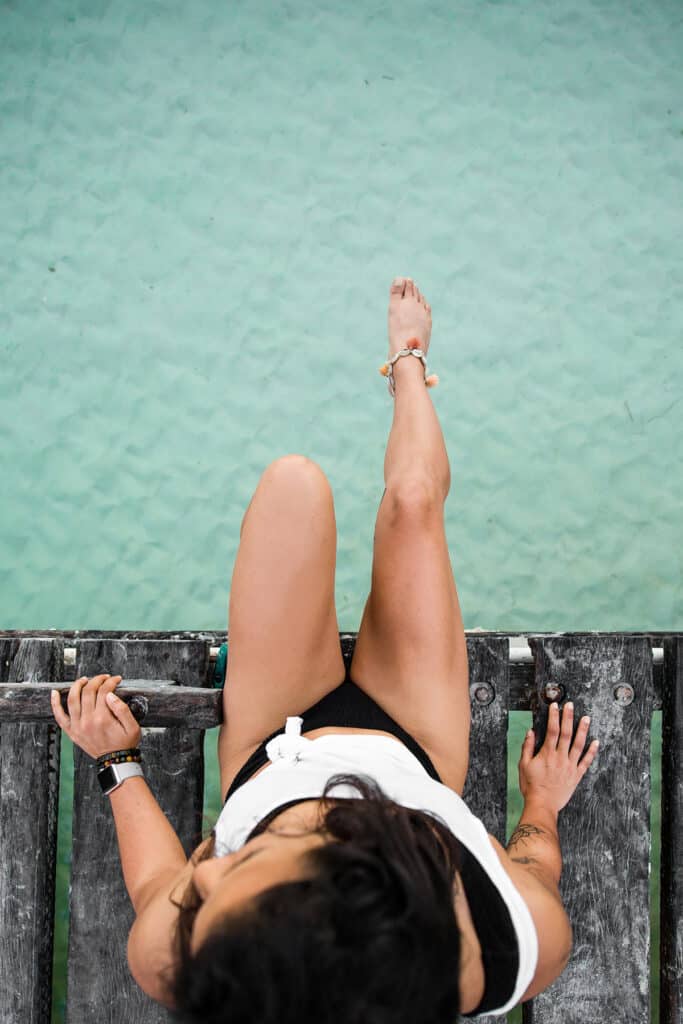 Valladolid
---
Conato 1910
Calle 40 226, San Juan
Everyday, 8am-1am
Typical Mexican cuisine, salads, pizza, pastas
$$$
If you're going to Valladolid, you don't want to miss this unique place. Conato is a very popular restaurant in town, known for its Mexican cuisine and convivial atmosphere. They offer a vegetarian menu from which most of the dishes can be made vegan. The staff is lovely and very arranging, so don't hesitate to ask them! Their food is good and very generous. I loved their HUGE "starter" nacho plate to share and burrito. Come for a romantic dinner on their cozy roof terrasse.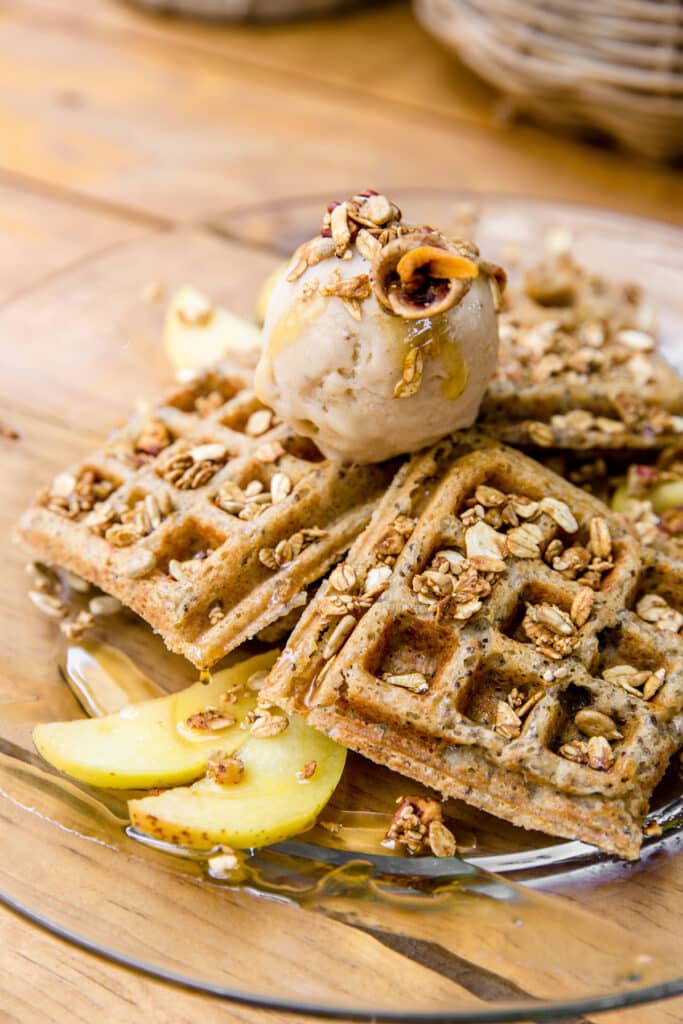 Playa del Carmen
---
La Senda
10 Avenida Norte, Centro
Everyday, 8:30am-10:30pm
All vegan healthy Mexican food, smoothie bowls, salads, burgers, desserts
$$$
My favorite place to eat in Playa del Carmen. I went here three times, and everything was absolutely DE-LI-CIOUS. This all vegan restaurant serves a large variety of food : typical Mexican dishes, bowls, salads, burgers, breakfast bowls and yummy desserts made with love. They have a selection of "ancient drinks" which includes a traditional concoction made of fresh corn, coconut milk, cacao and spices. Special mention for their nacho plate and their homemade banana muffin.
---
Fresco Habito
Calle 1 Norte, Centro
Everyday, 8am-7pm
All vegan healthy smoothie bowl and salad bar, breakfast, toasts
$$$
Buddha bowl lovers, this place is made for you! Here you can find everything you could dream of for a healthy vegan breakfast : smoothie bowls, peanut butter toasts, waffles, chia puddings or some delicious banana bread. Special mention for their amazing salad bar. You can build your own bowl in a large selection of fresh and whole ingredients. A great option for a healthy and nourishing lunch at a very fair price. T