Hey guys! I am just back from my dreamy (but too short) visit in Los Angeles and I have brought back tons of recipes ideas with me. You might know that Los Angeles is definitely my favorite place on this amazing earth and where I am currently planing to move to live my dreamy life (by the way if you guys have any advice or tips about moving and working in LA I am totally, I am more than interested!). This is partly because it is such an avant-garde place, particularly when it comes to food and plant base / healthy food. People are so open minded and curious about all these new things, and not only because it is trendy and cool, but simply because they do care about their health and wellness and take it very seriously.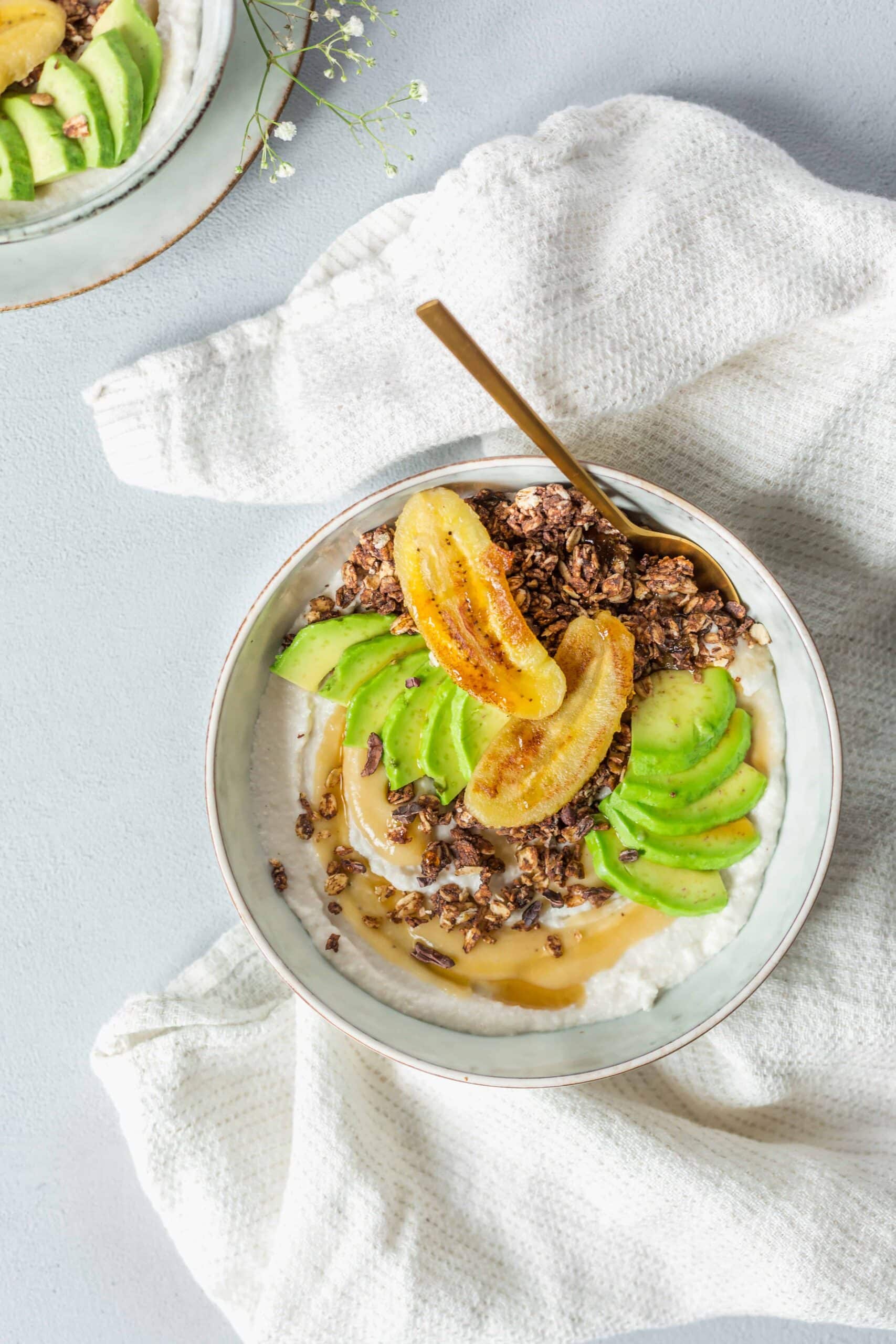 So this trip to LA was obviously the opportunity to spend hours dreaming in their huge, fancy and so well furnished health grocery stores. As I mainly staid in the beautiful and vibrant Venice, my favorite market was Erewhon, of course. It is simply the perfect grocery store: you can find plenty of fresh lovely grown fruits and vegetables, variety of bulk products, the largest choice of kombucha and other fermented beverages you can imagine, packed cereals, chips, crackers, all the nut butters, dairy free ice-cream, an amazing salad bar and self with delicious freshly cooked food, food supplements … and more and more. So, I went here basically 3 times a day, for breakfast, lunch or snack, and for pleasure. One of my favorite moment was on the morning, when I went at the opening to grab my breakfast after an early run on Venice Beach. I loved to build my own breakfast by picking and assembling different elements. Basically, I always ended with one big pot of fermented coconut yogurt, granola, fresh fruits, a serve of nut butter and a latte brewed coffee drink.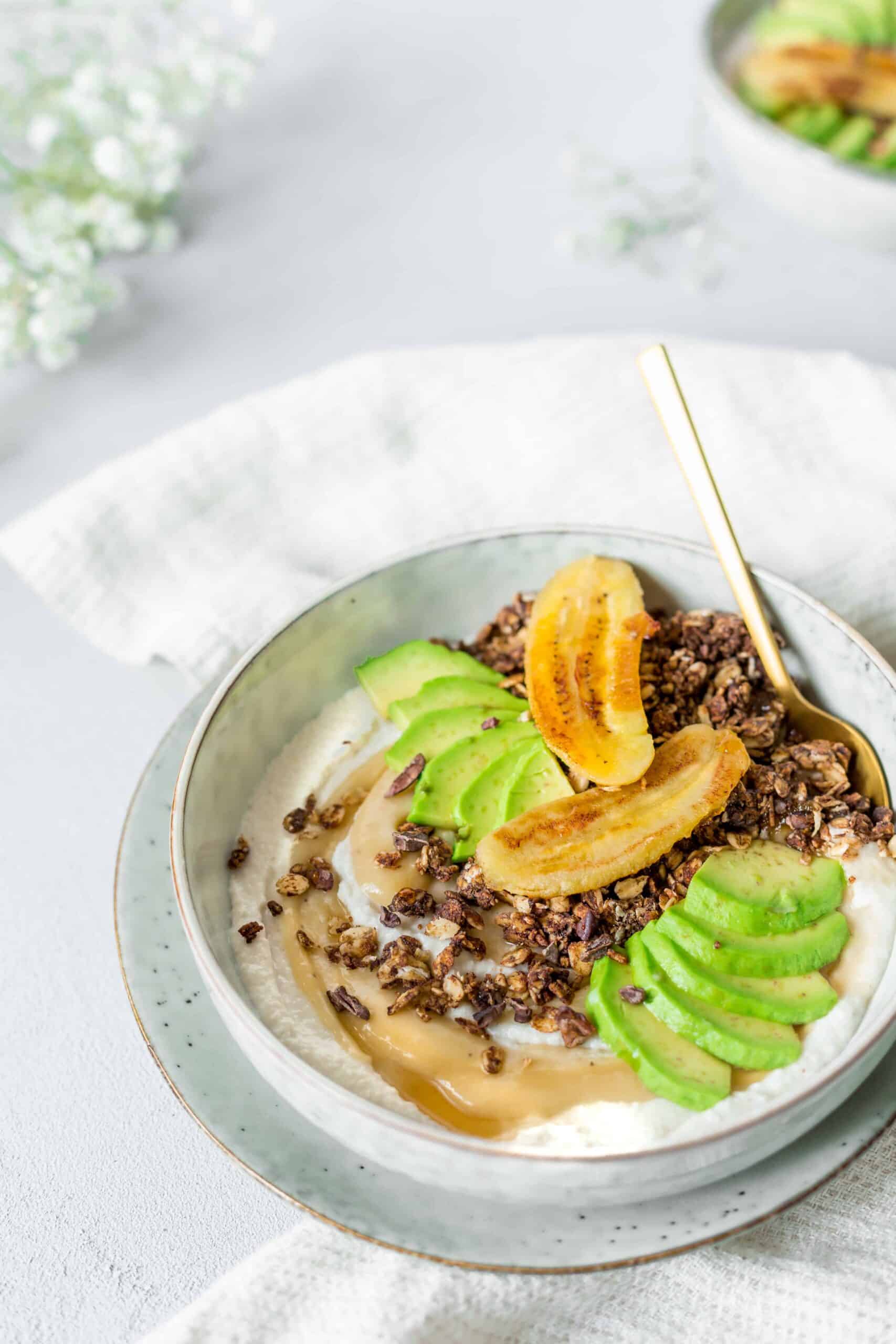 Lets talk about this coconut yogurt. They have a huge selection of fermented coconut yogurts so I tried to try a different one everyday. They were insane. I mean, nothing you can compare to the so called coconut yogurts you can find in France. They have a strong fermented taste, with a fluffy and creamy texture and you can definitely feel the benefits in your body… I miss you Coconut Yogurts !!
So, once back home, I really wanted to find again this dreamy texture and sensation of wellness, and this is how this coconut yogurt recipe was created. It was not my first time making coconut yogurt, but I never have written the recipe for now. I wanted to keep the recipe as simple as possible just to show you that it is nothing but complex and make you want to give a try. You only need 3 ingredients (plus flavorings) and a blender to make this recipe, and I can guarantee the result is a bomb. In the recipe, I use young coconut meat. I find mine in asian store in Paris, but if you cannot find some you can use mature coconuts, everything is explain in the recipe.
I hope SO much you will like this simple recipe. Let me know in the comments if you give it a try!
Have a beautiful Friday.
Alice.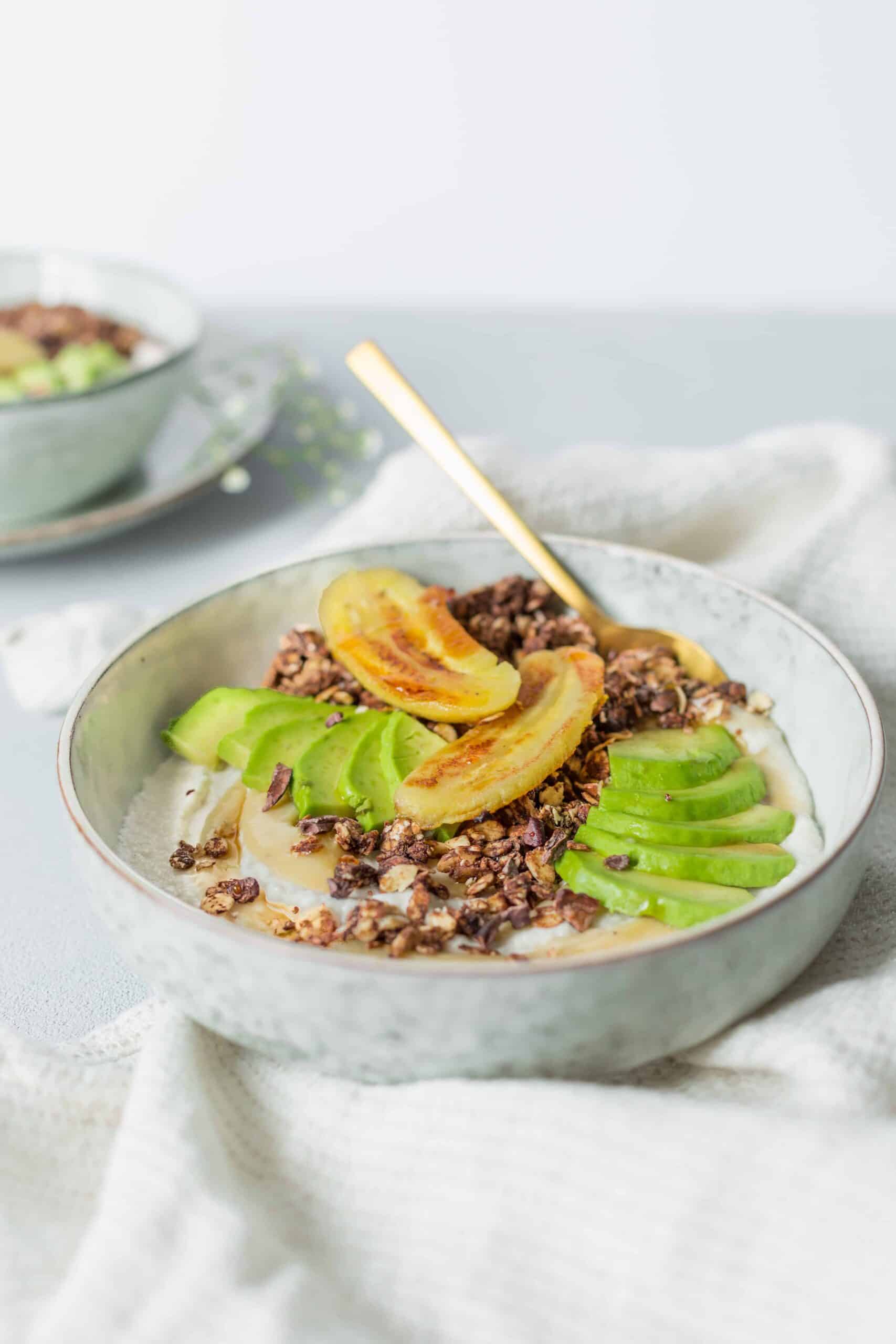 ---
COCONUT YOGURT
Prep time: 10 minutes
Rest time: 11 hours
Serves: 2-4 serves
INGREDIENTS:
– 2 cups young coconut meat
– 1/2 cup cashew (soaked overnight)
– Water or coconut water
– 1 tsp probiotic powder or 1 tbsp plant based yogurt
– 1/4 tsp pressed lemon juice
– vanilla bean
INSTRUCTIONS:
Soak the cashew in water for about 6-8 hours
Blend the young coconut meat, cashew and probiotics in a high speed blender until smooth. If the texture is too thick, gradually add water (or coconut water from the young coconut) and blend again. If you cannot find young coconuts you can use mature coconut but you will have to add more water as the meat is thicker and dryer
Pour the mixture in a bowl, cover with a clean towel and place in a yogurt maker to ferment overnight (about 10 hours). If you do not have yogurt maker, just place the bowl in a warm, dry and ventilated place at about 77F (25°C)
Once fermented, stir well using a fork to dissolve the crust that may have formed on top
Add the lemon juice and vanilla bean and allow to chill for about 1 hour before using
Serve with fresh fruits or avocado, maple syrup, banana jam and granola …